Posts Tagged 'meal planning'
One positive with operating more programs than just Diet Grader is that I'm often introduced to many cool new programs.  Right now I'm starting a review on my personal blog of a company called MyClassPro.
Promotional content tends to get more conversational in a Blog.
Knowing that to be true I quickly jumped into their blog.  While there I found an interesting video quiz that might be fun for those who travel through the Diet Grader site.
I'm not so certain that the quiz result is the "perfect" way to start each day, but based on the choices offered it seems to be making sense.
Nutritional feedings provide us with life-sustaining substances found in food, that work together to supply the body with energy to perform all of its physiological functions.  Without proper fuel the body is unable to work efficiently, nor effectively and disease has more potential to appear.
Diet is not necessarily a bad word, it is simply what you eat.
Ensure your nutritional feedings are balanced to provide your body the optimal fuel mixture to best enable you to perform whatever your "function" is.
Written: October 12, 2009 In: Diet
Yogurt has long been consumed for its health benefits and is a diet staple enjoyed by many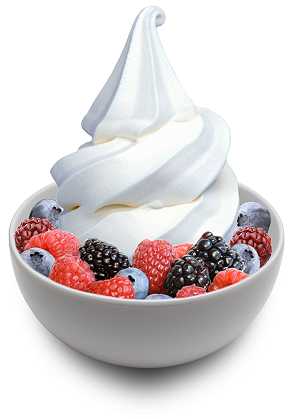 cultures across the globe.  Now, experts say that yogurt may also reduce the risk of developing gum disease by as much as 60% when conpared with other dairy products.
Yogurt contains large amounts of healthy bacteria called lactobacilli, which inhibit the growth of harmful oral bugs that can lead to periodontal disease. (From IDEA Fitness Journal 10/09)
Make sure yogurt is a regular entry to your Diet Grader report. Your gum health will appreciate it.
Written: October 1, 2009 In: Diet
When it comes to eating enough veggies and fruits, Americans are failing miserably. The CDC estimates that only 14 percent of adults and fewer than 10 percent of teenagers in the US eat three servings of vegetables and two servings of fruit on a daily basis… 5 servings is the minimum.
Fit Sugar posted the State by State ranking of how different areas in the US are doing with their own fruit and veggie servings.
Here in our State, we are apparently at 15.1%… How about where you're from?  Do you match the averages?
Written: September 27, 2009 In: Holistic
There are several factors that combine to encourage and sustain the ever swelling American waistline.  The failure to appropriately determine portion size of meals is one of the primary culprits.
Portion sizes, whether delivered from the finest restaurant, the cheapest fast food joint, or from our own kitchens tend to be far beyond the portion size needs for healthful energized living.
Determining the portion sizes of meals can seem difficult, but with a few common sense comparison tricks you can improve your caloric intake efforts. Check out the following tips from exrx.net
1 teaspoon (5 ml)

about the size of the top half of your thumb

1 ounce (28 g)

approximately inch cube of cheese
volume of four stacked dice
slice of cheese is about the size of a 3 1/2 inch computer disk
chunk of cheese is about as thick as 2 dominoes
1 handful (palm) of nuts

2 ounces (57 g)

1 small chicken leg or thigh
1/2 cup of cottage cheese or tuna
Written: September 18, 2009 In: Diet
The importance of your diet is so great that we have just improved the offer to encourage you to try out the Diet Grader.
One Week Free
You'll be asked for credit card information as the program continues on after the first week, but the confirmation email, gives you specific information on how to cancel if the program just doesn't fit you… We think it will as it's simple and spot on in providing you optimal nutrient guidance.
Written: September 3, 2009 In: Diet
What Is Diet Grader?…   Your on-line meal planning partner.


• Diet Grader helps users to journal and plan their nutrition.
• The system shows users how to correct deficiencies in their meal plans.
• Diet Grader makes suggestions using their favorite foods.
• Users may also access the top meal plans created by other users.
• A simple acedemic grading system to check and track your progress.
• Professional nutritionist assistance or as a self led tool.
No matter how or why you utilize Diet Grader, an eye opening experience will result.  You'll be amazed as you view real time effects as you make your food selections.